THE BEST PLACES TO BUY BEADS ONLINE
---
PandaHall.com -If  frequents sales are important to you, PandaHall tends to have regular discounts. They are easy to shop and have a huge variety, but some things do come in larger quantities. 
BeeBeeCraft – Affordable rates and a fun selection make BeeBeeCraft a favorite spot to buy beads online. They're a wonderful resource for stocking up on affordable basics, and their minimum for free shipping is low (for US-stocked items).
8 Seasons – Another great resource for inexpensive beads and jewelry making supplies, 8 Seasons is a Chinese supplier – but you don't need a wholesale account to purchase. In addition to their regular pricing, they have scale discounts if you order in bulk.
Jewelry and Findings – Want options without the overwhelm? This is my favorite stop for fewer distractions, and for good prices for both small and large packages. You can get full spools of cord and large bead packages for amazing wholesale prices. Pay attention to the titles when buying "real" stuff, they have imitation gemstones in the same category as real, but they're always clearly labeled in the title.
FireMountainGems.com – I use this for my bulk bead shopping, when I want a combination of reliability in quality, and good bulk discounts. My average orders from there are $250+, so these are my stock-up runs. You have to pay shipping and handling no matter what the order size, but they have an affordable flat rate. Their bulk discounts apply over your whole purchase, so you don't need to buy a lot of a single item.
This is my recommended stop if you are shopping for "real" things as it's a the most reliable. So get your sterling silver, gemstones, and crystals here.
Annie's Simply Beads – If you are still new at jewelry making and want more specific instruction, Annie's Simply Beads Kit-of-the-month features gorgeous jewelry making projects for you to try. The kits come with the materials you need and will help you explore new techniques. Your first kit comes with basic tools too!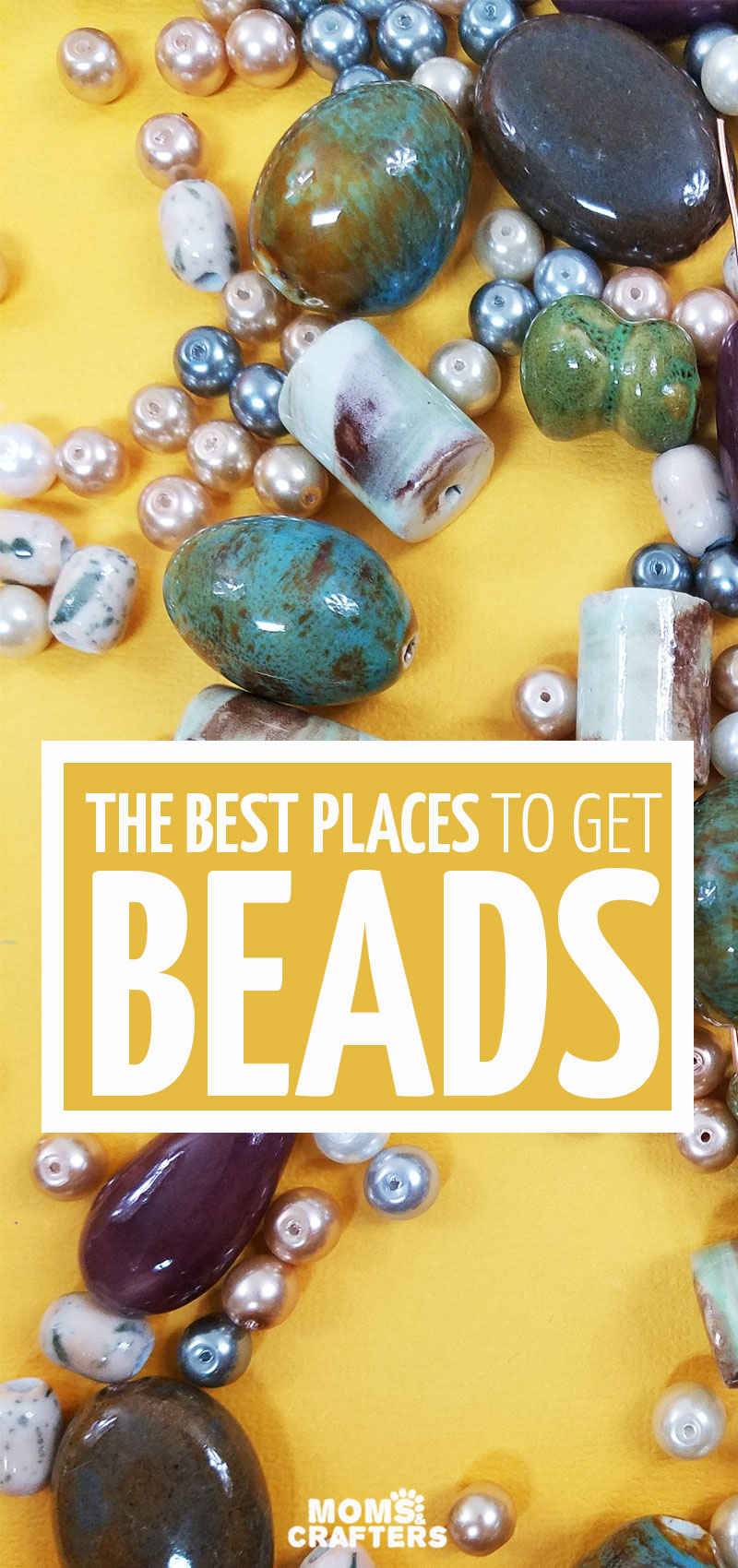 Michaels.com – If you want  a limited, uncomplicated high-quality selection, Michaels is the place to shop! They are also great for smaller quantity packages.
Amazon.com – I use these for small orders and for items that I need quickly, since they ship free in 1-3 days. If you have Amazon Prime, like I do, many bead items ARE eligible. 
www.CreateForLess.com – are you a general crafter who sometimes does jewelry? Create For Less is the perfect place to shop when you're doing a whole craft shopping trip, and only need some beads and jewelry making supplies. Shipping is free on orders of $50 or more (subject to change). Check out their clearance section!